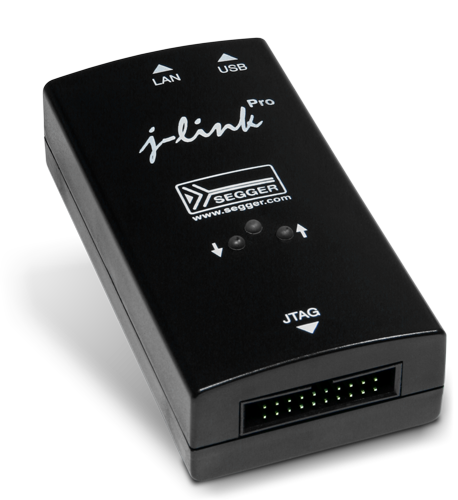 SEGGER J-Links are the most widely used line of debug probes available today. They've proven their value for more than 10 years in embedded development. This popularity stems from the unparalleled performance, extensive feature set, large number of supported CPUs, and compatibility with all popular development environments.
All popular debuggers and IDEs are supported [More..]
Cross platform support (Windows, Linux, Mac)
Ultrafast download speed into RAM and flash memory
Unlimited breakpoints in flash memory [More..]
Unique Real-Time Transfer technology (RTT) [More..]
Multiple CPUs supported—8051, PIC32, RX, ARM7/9/11, Cortex-M/R/A, RISC-V [More..]
Free software updates
Built-in VCOM functionality [More..]
J-Link — The best choice to optimize your debugging and flash programming experience
With up to 3 MBytes/s download speed to RAM and record-breaking flashloaders, as well as the ability to set an unlimited number of breakpoints in flash memory of MCUs, the J-Link debug probes are undoubtedly the best choice to optimize your debugging and flash programming experience.
J-Link debug probes support a wide range of CPUs and architectures. Be it from simple 8051 ones, through mass market Cortex-M up to high end cores like Cortex-A (32- and 64-bit). For a complete list of supported cores and devices, please refer to here.
J-Link also supports directly interfacing SPI flashes, without the need of a CPU between J-Link and the SPI flash (directly communicating via the SPI protocol). For more information, please refer to the J-Flash SPI page.
J-Link is supported by all major IDEs, from free Eclipse based ones (directly or via GDB) up to commercial ones, including SEGGER Embedded Studio. For a complete list, please refer to the Supported IDEs page.