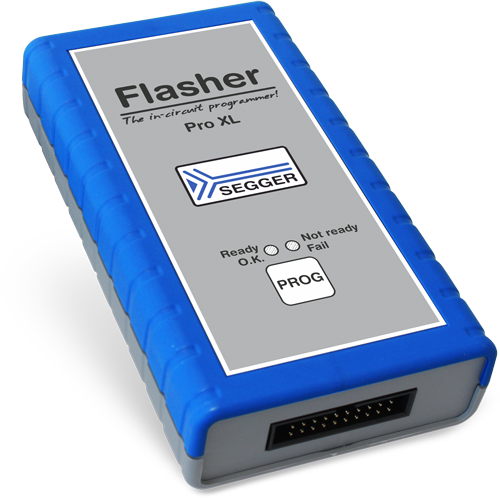 Flasher PRO XL is the extra-large memory version of SEGGER's universal flash programmer Flasher PRO, including all the same features, plus:
2 GB of integrated flash memory
the option of further memory expansion
Flasher PRO XL—The Universal Flash Programmer for Huge Images
The Flasher PRO XL is the extra-large memory version of SEGGER's Flasher PRO. With all the same features of the Flasher PRO, the Flasher PRO XL expands upon the original's 128 MB memory with 2 gigabytes—16 times as much internal flash memory. This memory can be used to store a variety of large program images. With its huge memory capacity, Flasher PRO XL can also program target systems running large footprint OSes such as Android, Linux, Windows CE.
Flasher PRO XL can be used in stand-alone or PC-based mode. It connects via USB, Ethernet or an RS232 interface. Like the Flasher PRO, the Flasher PRO XL supports a wide range of CPU cores and an even wider range of different devices from various vendors. Software and firmware updates are included. Similarly, use on all target devices currently supported, and on any that will be added, is also included.
No additional licenses required.
No hidden costs.
No future costs.
Extra-Large Memory
The Flasher PRO XL can manage devices with more than 128 MB of memory to be stored or programmed beyond code, even in stand-alone mode. It comes with the option of memory expansion. If there's more than 2 GB needed, it can easily be adapted to the customers' needs by using an industrial-grade microSD card to cover even the largest of systems.
Universal Target Support
The Flasher PRO and Flasher PRO XL support the programming of thousands of different microcontrollers' on-chip memories via their debug or dedicated programming interfaces. They can be programmed indirectly, via the microcontroller or SoC, or directly. They support a variety of interfaces.
High-Speed Programming
Flasher programmers reduce programming time to the programmed hardware's theoretical minimum. Turbo mode programming helps achieve high performance which utilizes parallel operation of programming and transmission – all while using only the available bandwidth.
Programming Rich User Interfaces Integrated into Complex Systems
The Flasher PRO XL can program large data sets. These could be built-in color displays with high resolutions, touch screens integrated into complex in-vehicle infotainment systems, or medical equipment like ultrasonic devices and respirators. Graphics are not generated in the devices themselves but stored as huge image files. If they need to be changed (like during a firmware or design update), fast programming is important to avoid failure.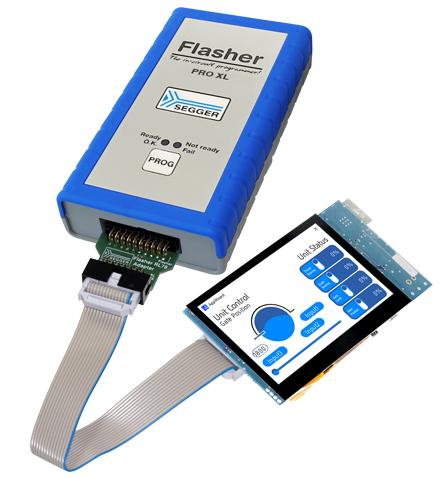 Specifications
Power supply
USB powered, 100  mA for Flasher PRO XL. 500  mA if target is powered by Flasher PRO XL
USB host interface
USB 2.0 (High-Speed), USB Type B
RS232 host interface
RS232 9-pin
Target interface
JTAG 20-pin (14-pin adapter available)
Max. target cable length
Recommended (delivered): 20 cm (8")
Max. 2 m (6.5") allowed but might reduce max. target interface speed.
Serial transfer rate between Flasher PRO XL and target
Max. target interface (JTAG, ...) speed: 15 MHz
Supported target voltage
1.2 - 5 V
Current drawn from target voltage sense pin (VTRef)
< 25 µA
Target supply voltage
5 V
Target supply current
Max. 400 mA
Operating temperature
+ 5 °C ... + 60 °C
Storage temperature
- 20 °C ... + 65 °C
Relative humidity (non-condensing)
< 90 % rH
Size (without cables)
121 mm x 66 mm x 30 mm
Weight (without cables)
120 g
Supported OS
Microsoft Windows (x86/x64), Linux (x86/x64/Arm), macOS (x86/Apple M1)
SEGGER Flashers support a wide range of CPU cores and an even wider range of different devices, such as SPI-Flash devices. This includes over 50 manufacturers, hundreds of devices, and thousands of device families.
Please note that a device may still be supported even if it is not on the list. If so, please contact us.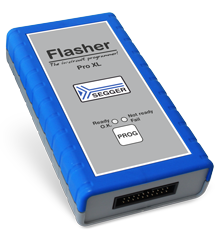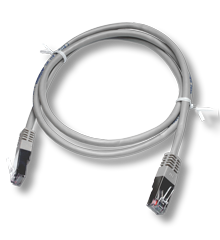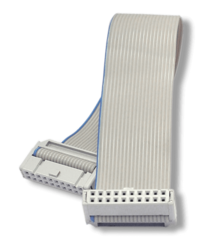 20-pin, 0.1" target ribbon cable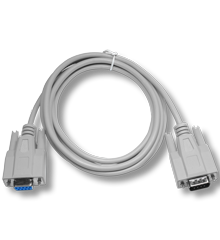 RS232 cable 1:1 female / male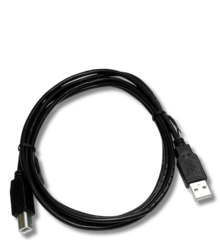 FAQ—Frequently Asked Questions
Q: What's the difference between the Flasher PRO-2GB and the Flasher PRO XL?
A: "Flasher PRO-2GB" was the working title of what is now called the "Flasher PRO XL".